Our reception hours are 9am – 5pm in low season and 9am – 6pm in the high season.
Our Receptionists are here to answer any queries you have about your stay, and have a vast knowledge of the local area.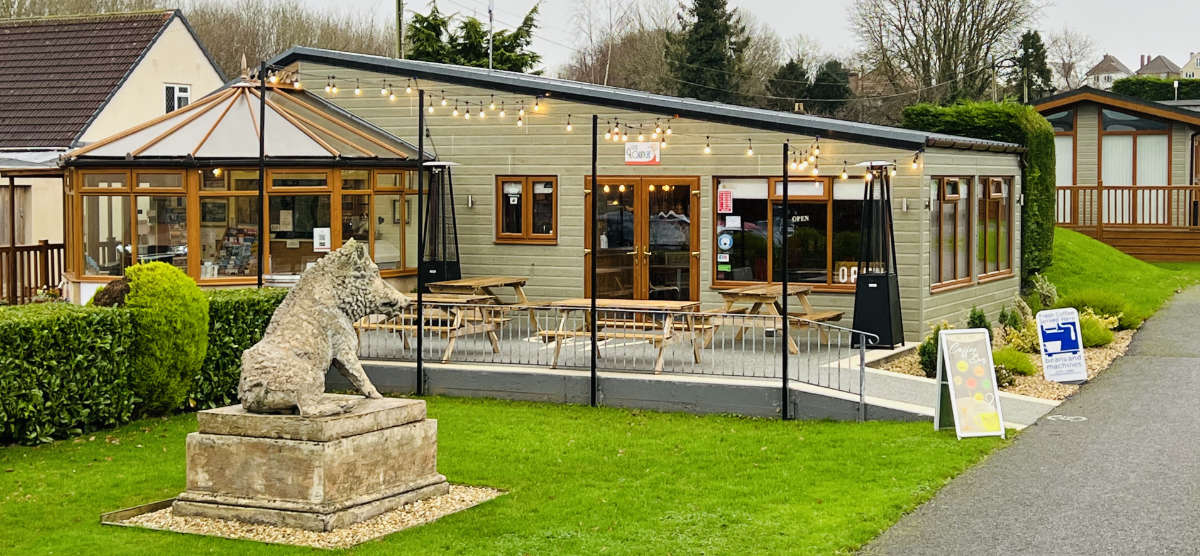 Essentials
Reception stocks essentials only: CALOR gas, a few camping accessories, milk, bread, eggs, ice cream for those beautiful sunny days or a perfect pudding after an evening meal!
We are always happy to stock items on request. 
The Lounge
Our coffee lounge is open all day and until 9pm on Friday and Saturday's.
We have a wide selection of Red, White, & Rosé wines, Spirits, and Beers.
Soft drinks; Coffee's, and Juices;
Herbal teas, Crisps, Snacks, plus a selection of cakes and cookies.
Takeaway available.
Toilets available.
5 Star Food Hygiene Rating.
Security & Dogs
Security is very important to us and every effort is made to ensure the safety of our visitors and their belongings. We have a vehicle barrier entry system which we allocate codes on arrival or on booking for late arrivals.
Dogs are welcome at Wells Touring Park as long as they are kept on a lead at all times. We have a large dog convenience area inside the park with dedicated bins. Well behaved dogs are allowed in the reception and lounge. There are lots of walks starting immediately outside the park. 
Photos from the Lounge Café / Bar
Join us for: 
Peak Season FOODIE FRIDAYS – LAST FRIDAY OF THE MONTH
Burger nights, Chilli nights with rice & pitta and more delicious nights to enjoy!
Bacon Sundays – every Sunday morning from 9-11am
Now Celebrating Traditional Events – Valentines, Easter, Jubilee etc… join in with what's on, relax and unwind.
Quiz nights, themed nights and more…
Friday and Saturday nights The Lounge Bar opens until 9pm
Join our Facebook page to stay informed of all events!