Welcome to
Wells Touring Park
Our award-winning touring site is nestled in the heart of Wells, Somerset

Wells Touring Park is a long established family owned restful touring park, in the heart of the beautiful Somerset countryside. Our tranquil parks, adults only touring Caravan Park offers a relaxed atmosphere and a warm friendly welcome.
Offering 60 hard standing pitches, 12 grass pitches, suitable for caravans, motorhomes, RV's, trailer tents and tents.
It's warm and friendly atmosphere, perfect for those wishing to get away from their normal busy life, chilling out and relaxing in peace and tranquillity.
Adult Only Touring Park

Wells Touring Park is strictly an adults only park for over 18's, this also includes all day visitors.
An adult's only touring park offers peace, tranquillity and relaxation throughout your stay. Socialise in a child free park, no bikes racing round the pitches or ball playing whilst you read your morning paper!
Wells Touring Park customers are mostly parents, grandparents and professionals who care for children much of their time but enjoy quality time to themselves in a friendly atmosphere.
Relaxed and Peaceful Location

With a multitude of tourist attractions and leisure activities on its doorstep, you are perfectly located. Not only can you walk into of the historic City of Wells, you can enjoy the spectacular Cathedral, local markets, Bishops Palace and Wookey Hole with its magical caves.
For the more athletic the Mendip Hills offer the walker and cyclist miles of minor roads and countryside to explore. After an energetic day you can freshen up in the spacious facility block with the added comfort of under floor heating. Great for those winter visits!
Award-Winning Luxury Touring Park

The only five star touring park in Wells Somerset has been awarded many awards including five pennants by the AA, along with 'The Roger Almond Award' and has also achieved a David Bellamy Conservation Award.
The caravan and camping site has been well designed to bring you grass pitches or an all-weather pitch for your tent, caravan or motorhome (upto 14m) keeping you clean whatever the weather 365 days a year.
We're a top quality adult touring site, ideally located within a close walking distance of the historic City of Wells, Somerset
Luxury lodges for sale on our touring site
Top quality luxury lodges for sale on our stunning award winning site. Take a look at our gallery below.

Awards and Acreditations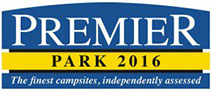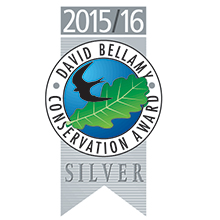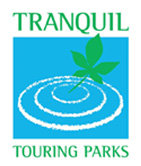 100 of the best campsites across the UK and Ireland offering the ultimate touring experience. All of the parks are independently inspected and verified by Premier Parks and deemed to be of the highest standard.
Holiday parks receive a David Bellamy Conservation Award for the work they've done to protect and enhance Britain's natural environment.
Award-Winning Adult Only Caravan Sites that reassure you of the highest quality standards when you stay at anyone of our 36 UK adult only touring sites.
A 5 star inspected camping and caravan site. Wells Touring Park is proud of its high Pennant score that shows you can expect a quality service.
The Best of the Best Business Awards honour the outstanding achievements of dynamic entrepreneurs across each county of the United Kingdom.
Take a look at some of our Testimonials below

We've just had 3 wonderful days on this park and were very fortunate with the weather just prior to storm 'Barney' coming in.

The facilities were first class, lovely and warm.

We managed two good cycle rides, over to Westhay and Mark for lunch at the Cider Farm and the following day across Shapwick Fen and round to Glastonbury. There are some lovely, flat, quiet lanes, with a few nice lumpy bits around too.

We walked into Wells each evening (15-20 minutes) and had great food in the Globe Inn on 2 nights and also very tasty fare in the Crown Hotel. It poured down whilst we were in the Crown and the receptionist rang for a taxi for us. Very nice chap from Cathedral taxis, ferried us back.

I must also praise the two receptionists we met, on arrival and departure; both very friendly and extremely helpful.

Excellent site very clean and tidy the shower block was kept very clean. The location of the site is good just 15 minutes' walk into Wells which is a beautiful city nice shops. Close to Glastonbury ideal stopping off site when travelling north or south. It's also just about a mile from Wookey Hole. It is on a main road but you can NOT hear the traffic at all. The views across the valley are spectacular. We will certainly return to this site.
We stayed at this quiet, well maintained site for the first time last year, and again twice this year. I can't recommend it highly enough. The site is close to Wells, so you can walk there, take a car, bus or local taxi, this last at a very reasonable rate which worked out cheaper than the bus for us. We have recommended this site to several people and, like us, they have been most impressed. Can't wait to visit again next year more often and for longer periods. It is an ideal base for us and our new puppy.
Excellent site. Well kept, clean, tidy and in a great location. Great quality services, hot showers, plenty of water and waste points with easy access. Easy walk into Wells with public transport access if required.

Friendly welcome with plenty of local information available. Being adults only it is also peaceful and quiet.

Only stayed one night as always wanted to visit this city and cathedral. Lovely site. Very helpful reception, lots of local information. Good pitch, some of the best facilities I've ever come across. 20 minute walk into city centre. Cathedral well worth a visit. Great market with interesting stalls and lovely food. Can highly recommend.
I would have no hesitation in recommending this camp site. Go and enjoy.
This is a completely excellent site in every respect. From turning off the main A371 just outside Wells, the site immediately looks clean and well run. Friendly check in from one of the owners, with all information given to us about the site, along with a City centre map of Wells, Glastonbury and Shelton Mallet, all within easy reach.
Once through the barrier, pitches are clearly marked and spacious.

This is an Adult only site, and as a result, it was quiet and without children, very restful, which was just what we wanted.

Facilities are absolutely superb. Lovely clean washrooms, good hot water, spotless toilets and shower cubicles, all beautifully maintained and serviced. Full marks to their cleaning team and all the staff who keep the whole site immaculate.

An easy walk into Wells (1 miles), large swimming pool and spa close by, and plenty of shops and supermarkets within easy reach.

A perfect site for adults only who, for whatever reason, choose to have a restful and enjoyable stay. We will look forward to our next visits, because this is very special.
Stopped off at this site whilst touring the Somerset area and found the staff to be very helpful and the facilities were excellent, very clean and warm shower block. Wells is a 20Minute walk away with a footpath all of the way. We stopped for 'refreshments' in a local Pub called the Rose & Crown and found the staff & locals very welcoming. All in all I would definitely recommend this site and we would stop there again if in the area.
Excellent site, with excellent facilities. Super clean setting and toilet/shower facilities. Good high standards throughout. Friendly staff, who welcomed us with a smile! Wonderful hot showers that you just don't want to get out of. Local takeaway service, that delivers to your pitch and not bad on price or quality. Great location for Wells town centre and Cheddar Gorge. Adults only, so nice a quiet, but lots of people about when we were there to have a chat to! Could not fault this site and would definitely recommend.
We have just returned from a brilliant week at this site, even though the weather was a bit hit & miss.
We were very impressed with the site. It is very clean, tidy & well maintained. Everyone we met was friendly, helpful & nothing was too much trouble.
Even though it is close to a main road it is very peaceful.
The shower block is lovely.
There is a good dog walk just outside the site. Mr Pip loved it, he found some golf balls & rabbits to play with.
There is a bus stop right out side the gates. The walk into Wells is about 10-15 minutes.
We highly recommend this site & intend returning soon.